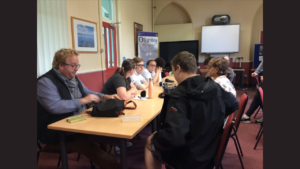 This summer, the History of Place team in Liverpool, young people and Thinking Film, plus some special guests, worked together to create a film that shares stories from within the archive of the Royal School for the Blind, Liverpool.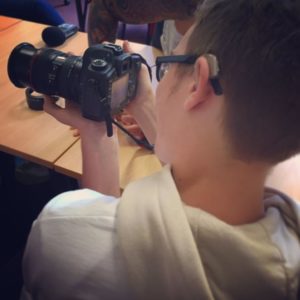 The young people, all with a lived experience of blindness or visual impairment, joined our 'film school' as part of the St Vincent's Summer Camp (we were competing for participants against some awesome activities!). Danny and Nikki from Thinking Film http://www.thinkingfilm.co.uk/ led the workshops with special guests supporting the process.
'It's really important to raise the profile of deaf and disabled people's history'
During the week we worked with Danny and Nikki from Thinking Film, our film makers, to learn how to use the equipment, create a storyline and capture sound. We were supported by Jo from Screen South,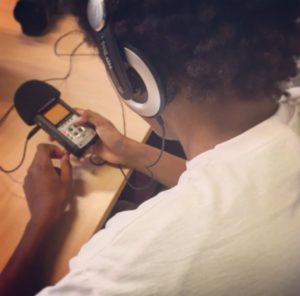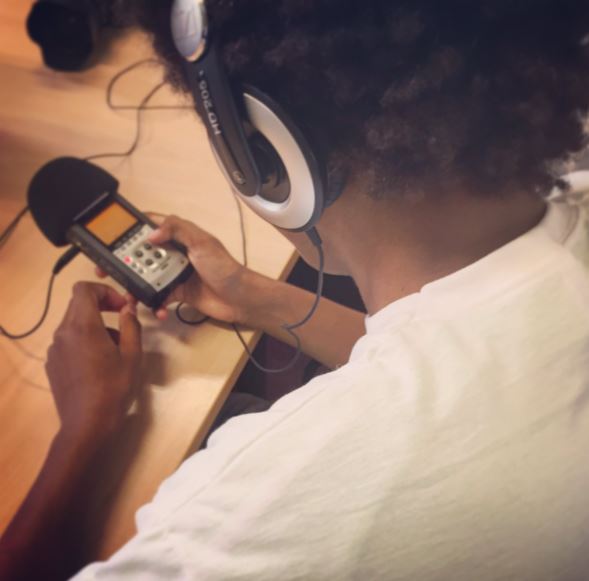 volunteers from the History of Place project, Kerry (the HOP Project Coordinator in Liverpool), Michelle Langan (scriptwriter), Pat (Audio Describer) and artists from More than Minutes who captured the spirit of the film project by taking tactile visual minutes.
The first half of the week was spent exploring stories from the Royal School for the Blind archives whilst learning how to use cameras and sound equipment. We explored documents relating to Edward Rushton (one of the founders of the school in 1791), former students of the school, school activities, the 1939 evacuation and 'mechanical arts'.
'He seems like a kind and caring man to me, very outspoken! He liked to do and say that anybody with a disability or who's blind is exactly the same as any other people' workshop participant on Edward Rushton
Mid-week we interviewed a former student of the Royal School for the Blind who went on to become a teacher at St Vincent's and another former teacher of St Vincent's who introduced the long cane method in the school-a pioneering method that gave increased independence to students. Frank and Joe shared their memories with us and the young people asked some interesting questions which facilitated an open conversation about their experiences of disability.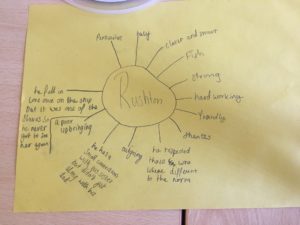 Next the workshop participants turned their attention to their own experiences. Danny and Nikki worked with the young people to identify similarities and differences that exist when comparing their experiences of school with those captured in the historic record. We brought the experiences to life through sound, music and by physically capturing spaces.
The reason I wanted to take part in these workshops is i'm really interested in cameras and audio equipment. I've never really been a big fan of history-I gave it a try and I end up liking it!
We had such a fun week at St Vincent's Summer Camp and are really proud of the work we all did to make a film and raise the profile for blind people (an aim one of the young people had).
I just want them to see me as a regular person-not completely different or useless
We can't wait to share the final film with you at our exhibition in January at the Museum of Liverpool so stay tuned for updates!
More pictures from the workshops