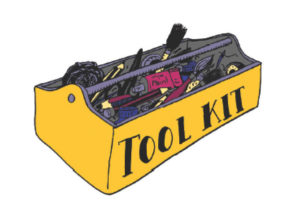 Deaf and disabled people include wheelchair users, people with mobility impairments, hearing impairments, vision impairments, Deaf people who use British Sign Language, people with learning disabilities, those experiencing mental ill health, neurodiversity, other non-visible impairments and chronic health conditions. They are people who want to visit exhibitions, enjoy culture and heritage and should be represented in our collections and cultural organisations.
Over three years, the History of Place project has run three museum exhibitions at MShed, Bristol, The Victoria and Albert Museum, London and the Museum of Liverpool about the lives of deaf and disabled people. We have also run events and workshops, with many particularly focused on young people.
These two toolkit resources are aimed to share everything we have learned with the museums and heritage sector, to help make good access for disabled people the norm for exhibitions.
Our Celebration document
You may also want to look at our Celebration document, which describes everything we did in more detail, from an overview of programming to what worked and barriers to progress. This is full of useful lessons for anyone planning similar work.
Toolkit one: Accessible exhibitions for all
A guide to co-designing exhibitions with disabled people.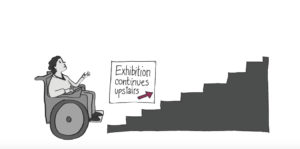 Download the toolkit here
This guide covers considerations ranging from:
creating content, and how to address how hidden deaf and disabled people can be in the historical record
considerations when creating a public programme of events
ethics and safeguarding
a guide to costs for braille guides, tactile plans, tactile models, audio description, BSL, bespoke display cases and other useful features
lists of organisations useful for funding, ideas and support
case studies from our three museum exhibitions.
Toolkit two: Engaging deaf and disabled young people with heritage
It is vital for deaf and disabled people to be at the heart of the project and for younger generations to be aware of their history. We have worked extensively with groups of young, deaf, disabled and non-disabled people to create a legacy which can be accessed by all. This includes a number of digital games, films, accessible exhibitions, creative workshops and events, which tell stories of deaf and disabled people through historic documents uncovered during archival research.
Our toolkit covers:
recruiting a group of participants
working in partnership
safeguarding
choosing and adapting activities and making use of technology
a breakdown of costs for running workshops from craft materials to access requirements
case studies including our experience teaching young people to make a film and devise the content for a digitial game.
This toolkit was compiled by Jayne Earnscliffe – visit her website here.
Top tip: Most importantly, do it! Engaging deaf and disabled young people brings creativity, opens up audiences and adds different perspectives through alternative lived experiences.