Jason Wilsher-Mills has been among the Heritage Hub members, guiding the History of Place project. His first solo exhibition will be at Artlink Hull from January.
"I worked as artist in residence with Artlink Hull, as part of their Hull City of Culture funded SquarePeg programme, focussing on the diversity & disability communities of Hull.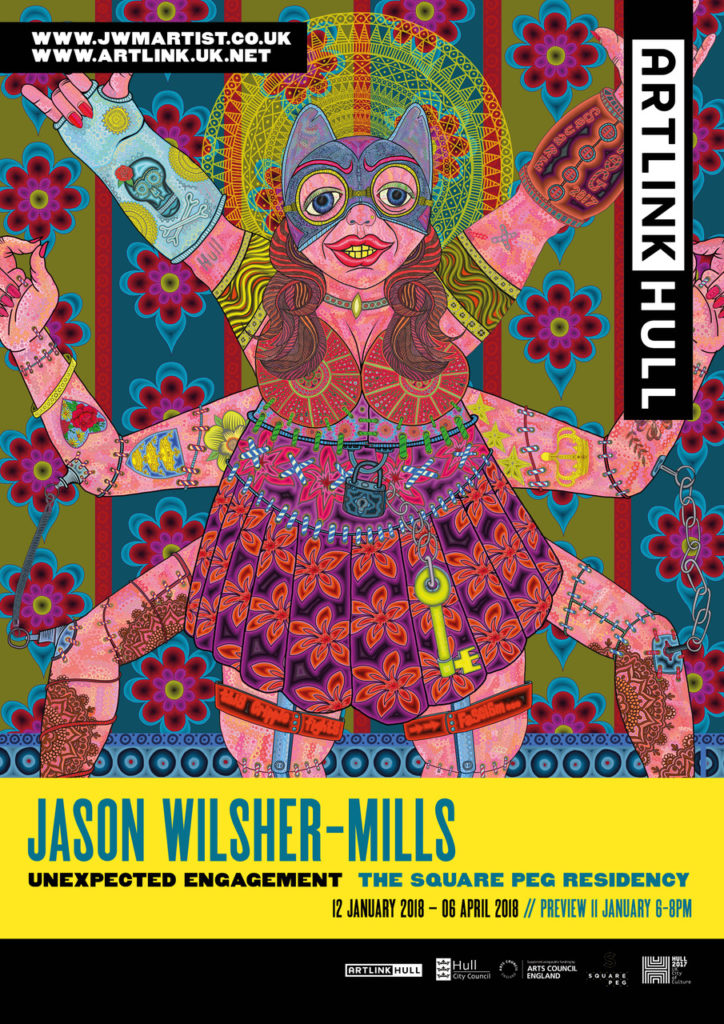 In workshops I gave them to tell their stories, using iPads and the same apps I employ in my own work, so they could step in my shoes as an artist. These stories and their artwork then inspired me to create interactive pieces of art, telling the hidden stories within these communities in Hull. The art I created features a range of characters, including the 'East Hull Elvis', 'The PIP Princess' and 'Mario Lanza and the Adventure of the Hedgetrimmer'.
The work I created is humorous, theatrical, but at its core, has the DNA of the diversity & disabled communties of Hull, who have inspired all the new work created for this show.
Viewers will be able to interact with sculptures with augmented reality, lightboxes and even specially designed wallpaper, telling the story of the residency. The exhibtion, 'Unexpected Engagment' opens with a private view on 11th January 2018, Artlink Hull gallery"