Click to enlarge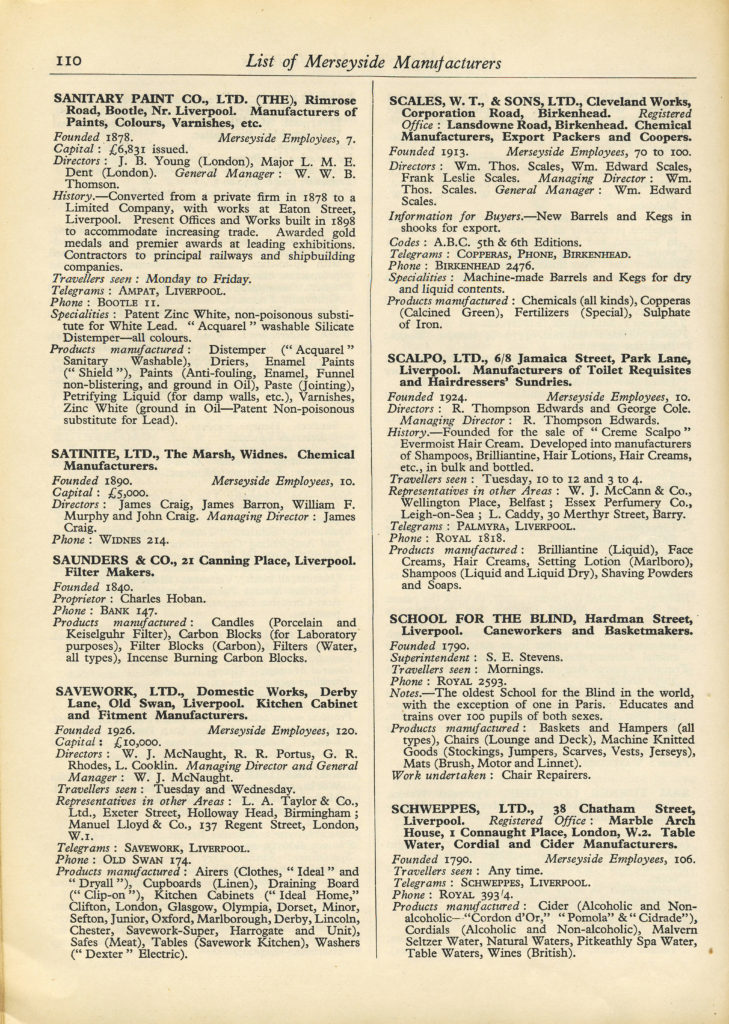 Collections data for "Directory page: School for the Blind"
Date of Creation

1931

Extent of the Unit of Description

page from book

Level of description
Description

Page including the School for the Blind from the Directory of Merseyside Manufacturers.

It says that the School produces "Baskets and Hampers (all types), Chairs (Lounge and Deck), Machine Knitted Goods (Stockings, Jumpers, Scarves, Vests, Jerseys), Mats (Brush, Motor and Linnet)." Under 'work undertaken' it adds "Chair Repairers".
Search for another collection item
Other items in this collection